Knit little bobble hats for Age UK Solihull from September 2018-January 2019 and help raise money and awareness for Winter Warmth for older people.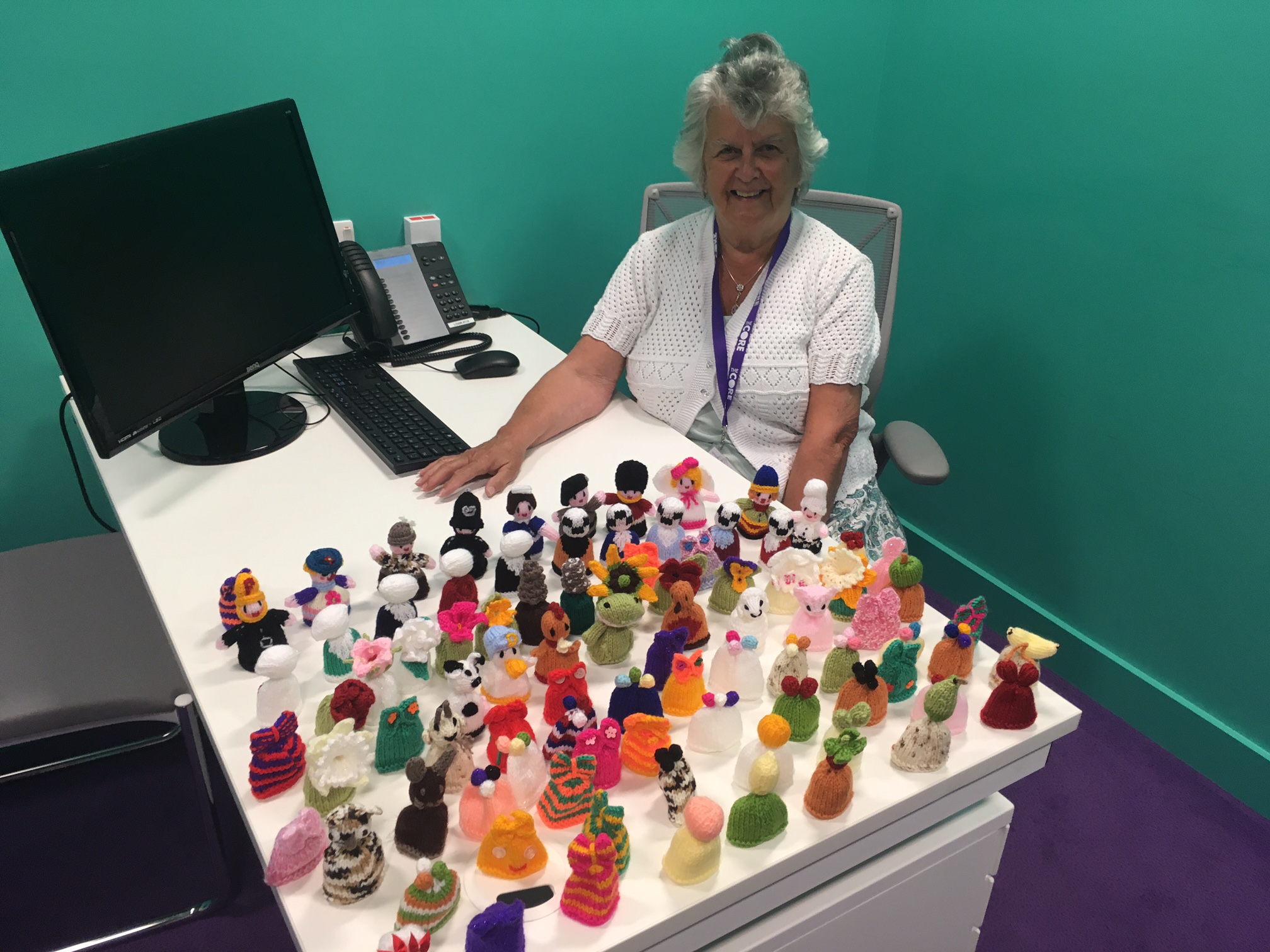 The Big Knit raises money for Age UK Solihull so that we can help older people keep warm and well during the Winter months as well as decreasing loneliness amongst those that get together to create these lovely little hats. Get together with your friends and family to make these little creations.
Each hat that you send to us, raises 25p. Innocent smoothies then top their smoothie bottles with your lovely little hats in the shops – so keep an eye out for them next year! In the mean time, we will keep you updated on all the amazing hats coming into our office on here and on our social media.
More details on the Big Knit and how to get involved.